Charlie's Quest For Justice
Justice . Equality . Trust
Greetings,
We are friends of Charlie Malouff. Charlie is a decorated and honorably retired Chief of Police, and decorated disabled Veteran with 29 honorable years of service to his country. He desperately needs your help! We are exercising our Constitutionally protected right of Free Speech to bring to you an injustice and to openly redress our government against abuse of power and official oppression.
• Charlie was released from the Texas Department of Criminal Justice System, on June 1, 2018. He is serving a 15-year enhanced sentence for the State white-collar crime of Securing a Document by Deception.
• He has a concurrent one and a half years left on US Probation for being a felon in possession of a firearm-directly related to the State case. However, as you can see by the evidence provided on the following pages, not only is he innocent, but the government misconduct and retaliation is detestable.
• Charlie's headaches all started on December 26th, 2001, in Houston, while activated in the US Coast Guard in response to 9-11. Charlie's CG Boarding Team located and identified a Russian spy operating in the Houston Ship Channel. The National Security Incident was turned over to the Houston FBI Russian Desk, led by SSA Mark Tilton, who DID NOTHING and let the Spy go free.
• However, while trying to get his life back in order, in October, 2011 Charlie was the target of a vindictive prosecution initiated by Travis County Sheriff's Deputy Toby Miller who was working part time on a Federal Wind Energy Grant Project and was caught red handed stealing money, not only from the Federal Grant, but the Travis County Sheriff's Department as well. The story goes on from there.
 • Compounding the case was Assistant Travis County District Attorney Holly Taylor, who, several months BEFORE there was any probable cause, went out playing investigator, interviewing witnesses, taking photographs and collecting "evidence", then prosecuting him hiding behind her authority as a prosecutor!! What is wrong with THAT picture?
• Compounding an already complex case, after conviction, Charlie was told by TWO Officers of the Court, that the trial judge, Travis County 299th District Court Judge Karen Sage, ruled against him for VOTES and CONTRIBUTIONS for her upcoming reelection. Elements of BRIBERY!!
Follow the links to learn more of this unbelievable true life story.
Dear viewers: Today we ask you to help Charlie. We depend on donor support for his exoneration and survival. If everyone reading this gave $5 right now, our fundraiser would be done within an hour. We're a small group of family and friends who truly believe in his innocence and the injustice served upon him. As you navigate this website, you can see his diligence has shed light on proof of the injustice. Thanks to your sharing of the website, we are drawing numbers of readers daily. Please help these webvisits convert to dollars so that Charlie can clear his name. Share and give $5 for Charlie to buy himself that cup of coffee you would be buying him if you were face to face. Thank you!
Your content goes here. Edit or remove this text inline or in the module Content settings. You can also style every aspect of this content in the module Design settings and even apply custom CSS to this text in the module Advanced settings.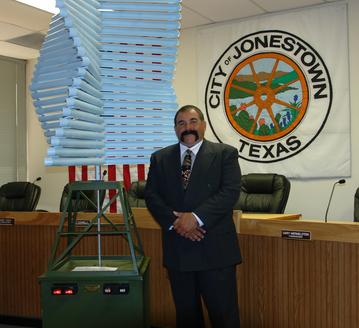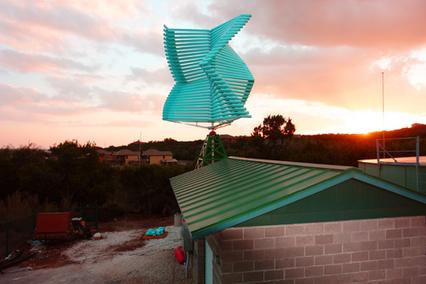 ** THE DOCUMENTS ON THIS WEBSITE HAVE BEEN TAKEN  FROM THE FOLLOWING COURT WEBSITES AND ARE NOW  PUBLIC RECORD.  THESE DOCUMENTS AND OTHERS CAN  BE  VIEWED BELOW AND ON THE PHOTOGRAPHS AND COURT DOCUMENTS PAGE:

UNITED STATES COURT OF APPEALS FOR THE FIFTH CIRCUIT
Case # – 14-51281
UNITED STATES COURT OF APPEALS FOR THE FIFTH CIRCUIT
Case # – 14-20771
TEXAS COURT OF CRIMINAL APPEALS
Case #WR-82,475-03 
**THIS RECORDING  IS THE INFAMOUS BABECO TAPE, INTENTIONALLY KEPT FROM CHARLIE MALOUFF.  IT DEMONSTRATES HE WAS SET UP AND HIS WIND ENERGY SYSTEMS WORK.