Charlie's Quest For Justice
Justice . Equality . Trust
Photographs and Court Documents from the State and Federal Cases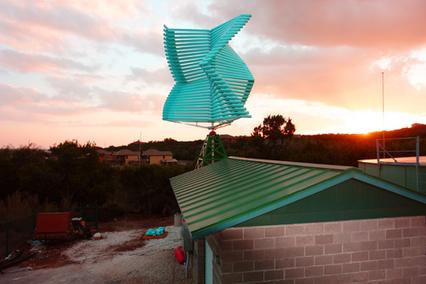 Sunset Photo of Wind Energy System at Jonestown Waste Water Treatment Plant before transition of new blades at behest of Jonestown Mayor Deane Armstrong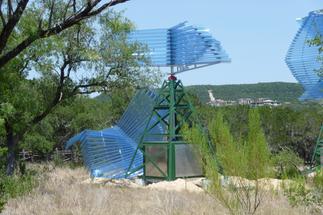 Photo of damaged wind turbine after being sabotaged
PINS AND PATCHES ATTACHED TO CHARLIE'S MOTORCYCLE VEST:
LEFT SIDE TOP TO BOTTOM, LEFT TO RIGHT:
COAST GUARD PATCH, 9-11 PIN AND RIBBONS, AMERICAN/COAST GUARD FLAG PIN, E-6 RANK PIN, DISABLED AMERICAN VETERANS LIFE MEMBER PIN, CANADA PIN (FOR RUNNING SMUGGLING OPS ON CANADIAN BORDER), TWIN TOWERS 9-11 PIN, 1 *(ONE ASS TO RISK) PIN (WHEN IN COMBAT, THERE IS ONLY ONE ASS TO RISK…YOURS), POW/MIA PIN, AMERICAN LEGION PIN, OPERATION ENDURING FREEDOM PATCH, VIETNAM (ERA) PATCH, VIETNAM (ERA) PATCH,

RIGHT SIDE TOP TO BOTTOM, LEFT TO RIGHT:
CHIEF OF POLICE STAR, AMERICAN/ENGLISH FLAG PIN (FOR INTERNATIONAL SMUGGLING CASE), ANTI-TERRORIST PIN, GRIM REAPER (FOR WORKING NARCOTICS), LEMIT GRADUATE PIN (FOR GRADUATING CHIEFS SCHOOL S 1 &2), SILVER STAR PIN (FOR VALOR GOING BACK INTO BURNING VEHICLE MULTIPLE TIMES WHILE SERIOUSLY INJURED), PURPLE HEART PIN (FOR SERIOUS INJURIES SUSTAINED IN MOTOR VEHICLE ACCIDENT), DEALER OF DEATH PATCH (TO HELP ME IN THE GRIEVING OF THE LOSS OF THE TWO CHILDREN WHO DIED IN THAT ACCIDENT), HARLEY RIDERS GROUP PIN, GHOST RIDER PATCH (STREET MONIKER GIVEN TO ME WHEN I WORKED UNDERCOVER).
BACK SIDE LEFT, TO RIGHT:
COAST GUARD ENSIGN, 9-11 NEVER FORGET PATCH, POW/MIA PATCH, ROLLING THUNDER POW/MIA PATCH (ANNUAL RIDE FROM PENTAGON IN WASHINGTON DC)
THIS VEST HAS APPROXIMATELY 100,000 MILES ON IT AND WAS WORN UP TO JUST BEFORE HE WAS ARRESTED.
ACCORDING TO TRAVIS COUNTY DISTRICT ATTORNEY INVESTIGATOR LORI CARTER, CHARLIE WAS KNOWN TO WEAR "GANG COLORS". NOT ONLY DID SHE, WHO CLAIMS TO OWN A MOTORCYCLE, NOT KNOW THE DIFFERENCE BETWEEN A HARLEY DAVIDSON AND A HONDA, BUT CALLED THESE PATCHES AND PINS "GANG COLORS"!

Jonestown Mayor Deane Armstrong signing Grant documents "UNDER THE PENALTY OF PERJURY"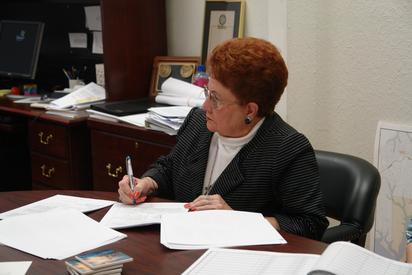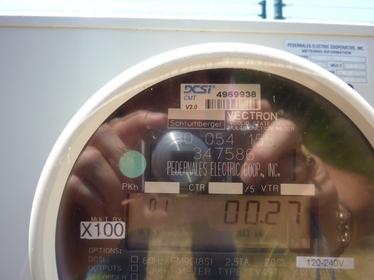 The above photo shows ADA Holly Taylor out "investigating" BEFORE there was any probable cause. It shows her hands, with ring & bracelet, that she wore every day in trial, clearly showing. She finally ADMITTED it under oath – AFTER the verdict in a Federal Evidentiary Hearing.
**As described in Letter to Court of Criminal Appeals 9-17-16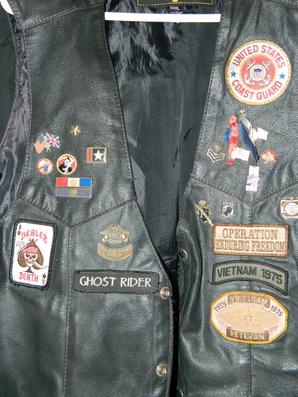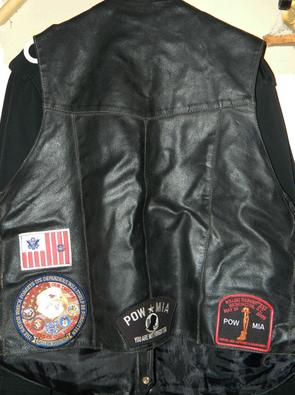 Judicial Misconduct – Bribery


Abuse of Power


Police Corruption


Judicial Corruption


Wrongful Arrest and Conviction


Falsified Legal Documents


Retaliation
~ ~ ~ ~ ~ ~ ~ ~ ~ ~ ~ ~ ~ ~ ~ ~ ~ ~